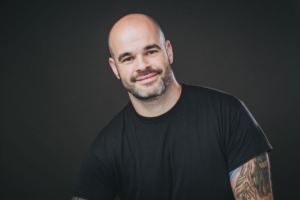 "If you help enough people get what they want, you'll always get what you want." Zig Ziglar
Ever since buying his first home in 2012 Jeff has known he needed to be in real estate. The experience wasn't bad per se but it could have been much better. Jeff committed himself to making sure his clients had a great and transparent experience whether they were buying a $50,000 investment property or selling their $625,000 lake front estate.
When asked about his approach to the client experience, Jeff had this to say, "This is the biggest transition in most people's lives. I take that task very seriously and am there every step of the way to let them know what is coming next and to help them avoid not-so-obvious pitfalls."
Although success was never far off for Jeff, he never felt right working for someone else. So in late 2017 he decided to open up his own brokerage and The Lyons Group was born. Jeff never wanted to have a huge brokerage, but his reputation caught the attention of local agents looking for a great place to hold their license. Before the end of 2018 he was up to 10 agents on his team.
Jeff will continue to focus on being at the forefront of technology, studying the best practices and making sure he is absolutely the best option for sellers and buyers in NorthWest Indiana.
I have built a business based on doing the right thing every time. I am easy to get a hold of, experienced and honest. I'm a tough negotiator and I always stay on top of the current market trends. Let me help you in your real estate journey.